Where can i buy guitar strings in singapore?
Where can I buy guitar strings in Singapore?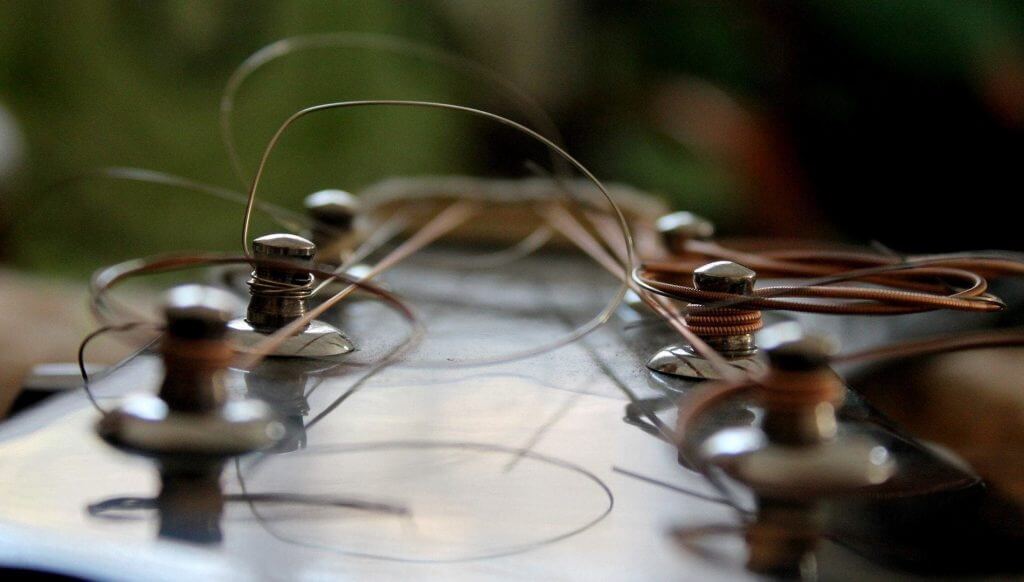 You know, I can always spot the difference between a casual guitar player and a player who takes the instrument seriously by their string changing habits. What a lot of beginner guitarists don't understand is that wear and tear on a guitar's strings can have a significant effect on a guitar's tone, and playing a set of strings until one or more of them breaks isn't the way to get the most out of your instrument. These are the guitarists who usually start losing motivation with the instrument because it "just doesn't sound like it did six months ago".
So how do you know when your guitar needs a change of strings?
Well for starters you can look out for the obvious signs. If your strings show signs of rust or are starting to look discolored they are definitely due for an overhaul. Each time you play the guitar your strings pick up a little dust, sweat, dirt and grime; all which contribute to the deterioration of your strings. And even if your guitar just sits in its case for weeks at a time (God forbid), the humidity and exposure to the elements will still take a toll on the string condition.
Another sure sign that you need a change of strings is when you start having trouble keeping your guitar in tune. As guitar strings get older, the wear and tear of playing can often have effects on the structural integrity of the string, which in turn compromises its ability to hold the required tension to keep your instrument in tune.
And last but not least, if your guitar just simply sounds dull and lackluster, you should consider taking your instrument in for a change of strings. Not only will a new set of strings make your tone seem much brighter and fuller, they'll also feel much nicer to play.
If you are also interested in learning more about the ins and outs of guitar strings, you can take a look at our article Guitar Strings 101 to learn more about which type of strings are best for your own playing sensibilities.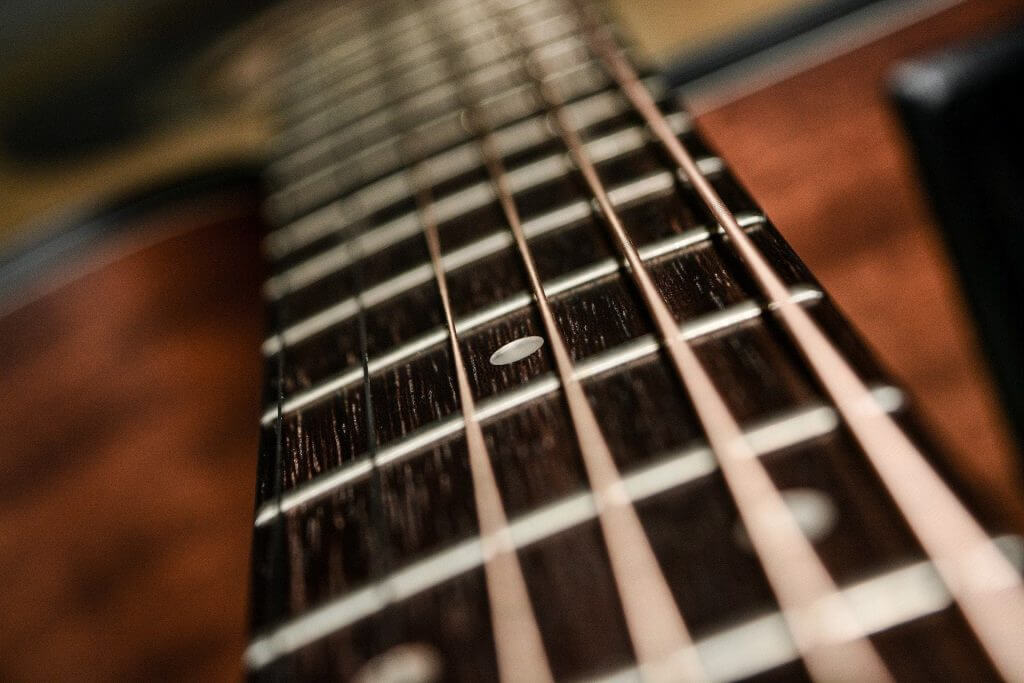 So where do you go to buy new strings if you live in Singapore?
Music Theme
Excelsior Hotel 5
Coleman Street
Unit B1-04/05/06/12
Singapore, 179805
Tel:+65-6837 3523
Music Theme has probably one of the most extensive selections of guitar strings in Singapore and they stock strings from over 80 different guitar string manufactures. They've got the staples like D'Addario, Elixir and Ernie Ball as well as a whole lot of other brands you can experiment with for acoustic, electric and bass guitars.
Davis Guitars
Music Centre 3
Coleman Street
B1-40/41,
Singapore, 179804
Email: enquiry@davisguitar.com
Tel:+65 6337 5092
Davis Guitars is without a doubt one of the go-to guitar shops in Singapore and they stock one of the widest selections of strings for every budget. They are also one of the few places that you can get Dean Merkley strings. The place does get crowded over the weekends, so expect to have to wait a bit at the counter until you get served.
Swee Lee
231 Bain Street,
#03-27/29 Bras Basah Complex,
BBC Merchants,
Singapore, 180231
Tel:+65 6336 7886
Over the years Swee Lee has become somewhat of an institution for musicians in Singapore and they stock a healthy selection of high-end guitar strings including brands like Elixir, D'Addario, Ernie Ball and Gibson.  Swee Lee has a number of stores spread out across Singapore and even offers online purchases.
SV Guitars
Peninsula Shopping Centre
3 Coleman Street
#B1-16
Singapore, 179804
Email: info@svguitars.com
Telephone:+65-63383371
SV Guitars is known for stocking brands that often fly under the radar but still get the job done. They have a great selection of durable and affordable guitar strings.
City Music Center
City Music Co. Pte Ltd 1,
Sophia Road,
#02-12/13,
Peace Centre,
Singapore, 228149
Email: sales@citymusic.com.sg
Tel:+65 63377058
Among other brands, City Music carries an in-depth selection of Martin Guitar strings at their store located at The Peace Center.
Yamaha Guitars
Yamaha – Plaza Singapura Branch,
68 Orchard Road,
#06-01,
Plaza Singapura,
Singapore, 238839
Tel:+65 67409841
Most of Yamaha Guitars' stores are located conveniently near MRT stations and bus stations, and they're open up to 9.00pm on weekdays, so they are a great option if you are in dire need of strings in a hurry.
Luther Music
5 Coleman Street
#02-14
Excelsior Shopping Centre,
Singapore, 179805
Email: info@luthermusic.com
Tel:+65 6569 4919
Luther Music has a healthy selection of staple brands including Elixir, D'Addario and Martin.
TY Music Center
5 Coleman Street,
#B1-32,
Singapore, 179805
Email: info@tymusiccenter.com
Tel:+65 6883 1550 (Excelsior)
TY Music Center has an in-depth selection of D'Addario strings as well as a few other lesser known brands.
Sound Alchemy
Peninsula Shopping Centre,
#B1-19,
3 Coleman Street,
Singapore, 179804
Tel:+65 6338 2917
The folks at Sound Alchemy stock strings from a range of well-known guitar string manufacturers like Martin, D'Addario, Fender, Darco and Ernie Ball. They also have a pretty easy to use online shopping facility.
You can also visit us at Alternate Tone where we offer a hassle free string changing service for just $15 (including guitar strings).
CONTACTS
Alternate Tone Pte Ltd- Music School
29b Seah St - Singapore - 188385
Tel: +65 8115 9378
Email: info@alternatetone.com
Open: Mo-Fr 12:30-21:30
Sa 10:00-18:00