The yamaha f310 acoustic guitar review
The Yamaha F310 Acoustic Guitar Review
Beginner Acoustic Guitar Review
When it comes to acoustic guitars, one of the more popular inexpensive options is the Yamaha F310 Acoustic Guitar. Is this a perfect guitar? By no means – but if you are looking for an acoustic guitar for a beginner or someone who just plays as a hobby, it's not a bad choice.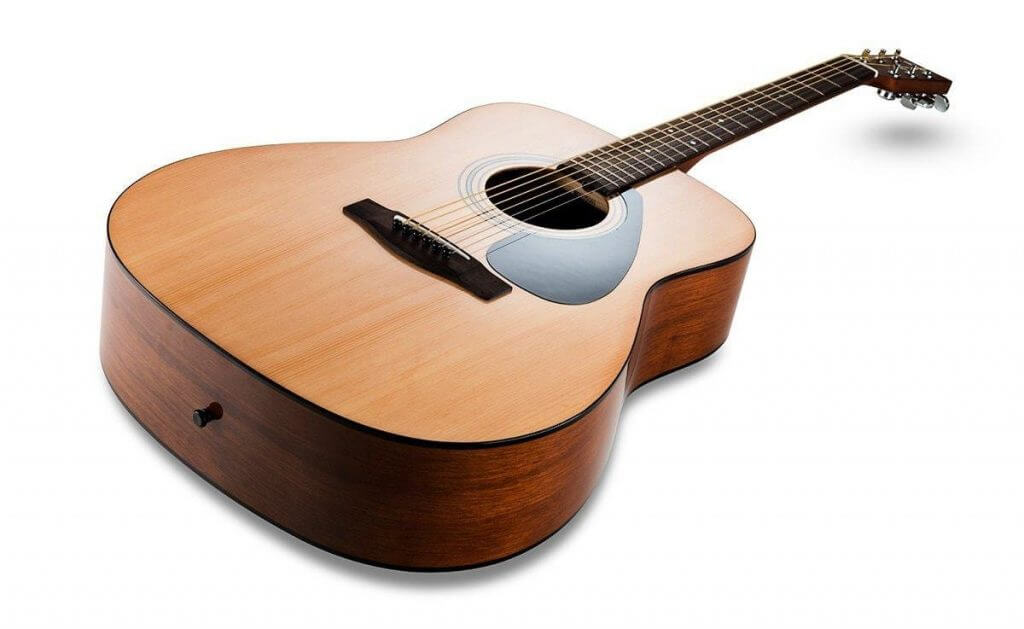 This 44 x 21.5 x 5.5 inch, 10 pound Yamaha acoustic guitar has 20 frets, is made of mahogany, with a laminated spruce top and rosewood fretboard. The guitar may be a little bulkier than some entry level options, but it is made of quality wood which means it can still produce a decent tone – something that can't be said about several of the other cheapest options out there. The Yamaha F310 holds up well over time, but one selling point is that if it does get beat up too much, it wasn't that big of an investment in the first place and is easy to replace. For these reasons, you can see why it is a popular option for an entry-level Japanese style Acoustic Guitar.
When it comes to how the F310 feels in your hands, the neck is slender and comfortable to grip. Because it's not too wide, it's a good choice for younger players whose hands may be smaller and have a difficult time fitting around a guitar with a wider neck. Additionally, the strings on the guitar don't have tons of action – making it easy for anyone new to guitar to correctly finger chords as they build up finger strength.
Conclusion
So, to sum it all up – the Yamaha F310 Acoustic Guitar is inexpensive but still made from quality materials. If you can find one used, it'll be an even better deal. It's not a large investment for beginners, but, if you put some time into it you may find a more suitable option out there. So if you want something to give to the kids and not care if they destroy it, or if you just need an affordable guitar to practice or use while away from home, it can definitely get the job done.
Want to learn more about your beginner acoustic guitar options? Take a few minutes and check out our reviews of other acoustic guitars options from manufacturers like Epiphone as well as our own in-house model beginner acoustic.
learn how to play the guitar with our online guitar lesson

Copyright © 2009-2017 Alternate Tone. All rights reserved.
Powered by TRV Creative.
CONTACTS
Alternate Tone - Music School
35b Seah St - Singapore - 188391
Tel: +65 8115 9378
Email: info@alternatetone.com
Open: Mo-Fr 11:30-21:30
Sa 10:00-15:00