8 best ukulele brands to fit your budget
8 Best Ukulele Brands to Fit Your Budget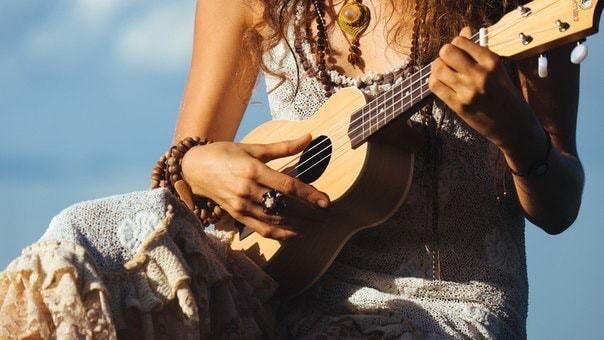 Enjoying ukulele sounds and music
Thanks to Jake Shimabukuro, Eddie Vedder, Bruno Mars, Jason Mraz and Zach Condon, the Ukulele's popularity continues to rise. More and more people are getting into it. If you aspire to play and sound like them, there is no better time to get yourself a Ukulele, than now. With so many Ukulele brands in the market, choosing one can be quite difficult and too confusing for a first-time buyer. The first step is to familiarize yourself with the Ukulele brands to narrow down your choices. Here are the top brands on the market that are categorized according to their costs.
Low-end: $20 – $200
1. Mahalo
A Ukulele that costs $20! Good deal? Don't expect much from it because the quality is not too good. You will have problems with intonation and end up frustrated. Consider this one only if you are buying for your toddler. This is a good option as you can easily replace it with a better brand as your child's skills develop. It won't hurt your pockets when your child realizes that he/she wants to play another instrument.
2. Makala
Kala's budget version of the Ukulele. You might mistake it for a toy because it is made of plastic but it actually sounds really good. This is the perfect entry level for ukulele players.
Mid-range: $200 – $900
1. Kala
A brand that was launched only in 2005 and became very popular among players who want good quality Ukulele at an affordable price. This brand is great for beginners and intermediate level players.
2. Ohana
This is a popular mid-range brand that is made in China. It's made of solid wood. The intonation and sound are good.
3. Lanikai
A reasonably priced Ukulele which is very popular among beginners and the indie crowd. Beirut's Zach Condon goes onstage with this well-made reasonably priced brand.
High End: $ 1,000 up
1. Kamaka
This is the oldest brand of Ukulele. Kamaka Inc. is the makers of the first pineapple Ukulele in Hawaii. The brand is synonymous with Hawaiian excellent craftsmanship. This is Jake Shimabukuro's favorite brand. All great things come with a hefty price and this one will cost you between $1,000 and $4,000.
2. Ko Aloha
This brand is made in Hawaii. Every unit is meticulously crafted resulting in excellent sound and quality. The tone and playability of a KoAloha Ukulele is truly impressive. Be prepared to spend between $1,000 and $2000.
3. Pono
This brand is the less expensive Ukuleles of Ko'olau, one of the finest Hawaiian ukulele makers. Take note…Pono is certainly not a cheap version of Ko'olau because you'd still have to fork out a huge chunk of your savings. This Ukulele is made of solid wood and known for its warm tone and superb playability. It's a bit pricey but worth it.
Now that we have listed the top brands in the market, it is time to choose the best one for you. Here are some tips on how to determine the right brand for you.
In buying a musical instrument, the price is always one of the factors to consider before making a purchase. Set a budget. See how much you can afford to purchase one. Remember that the brand will not make you a better player, practice and discipline will.
Get a Ukulele that matches your playing skills. If you are buying for your child or you are just starting out, get a low-end brand. If you are a really serious learner, any of the mid-range Ukulele brands will be right for you. High-end brands are best suited for professionals or highly skilled players.
Decide on what kind of Ukulele you'll buy: Soprano, Concert, Tenor or Baritone. Go to a store to try out different kinds and choose the one that sounds and feels best for you. Prices vary depending on the kind of Ukulele.
Search online and compare prices so you will be able to get the best deal. There are many online and retail stores in Singapore which can give more value for your money. Some stores offer discounts or other promotional packages. Retail stores have the staff to guide you in your selection. It will help if you do a little research and find out what their customers have to say.
If you really wish to have a high-end brand but you have a limited budget, you can get a used Ukulele from EBay or from an online private seller. Just be sure to have the unit authenticated so your hard earned money won't go to waste.
Do not rush into buying a Ukulele. Be patient in your search and you will be able to find the brand that fits you to a tee.
If you want to be proficient in the instrument of your choice, it is always a good idea to go for the most reputable brand. It may be more expensive but good quality will go a long way in making you a better Ukulele player.
CONTACTS
Alternate Tone Pte Ltd- Music School
29b Seah St - Singapore - 188385
Tel: +65 8115 9378
Email: info@alternatetone.com
Open: Mo-Fr 12:30-21:30
Sa 10:00-18:00