5 important tips before buying a 2nd hand piano
5 Important Tips Before Buying a 2nd Hand Piano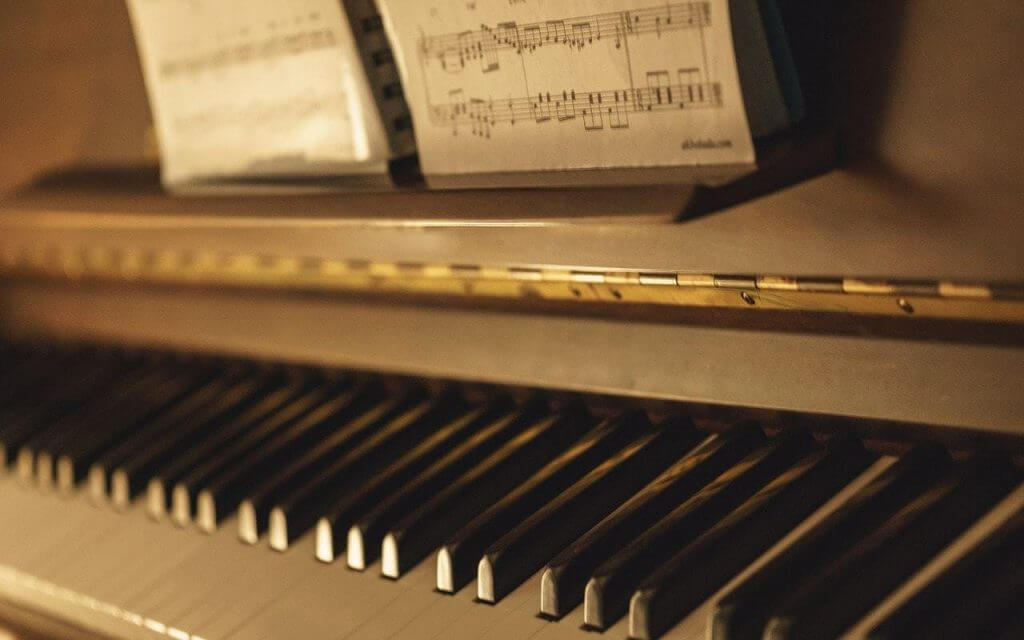 A piano is always a beautiful addition to one's life but many people put the thought of purchasing one in the back burner due its high cost. The high price of a new piano should not deter you from getting one for your family because there are many second-hand pianos in the market that will fit your budget. Most second-hand pianos are very durable and sound good as new especially when it has been properly maintained. Buying a 2nd hand piano should be an enjoyable and enriching experience!
Patience is the key in searching for a good quality 2nd hand piano. Always keep in mind that the player and the instrument must be in perfect harmony in order to create beautiful music for a lifetime. It is not just another piece of furniture so when looking for a piano, it is important to exercise prudence. Finally, follow these guidelines before buying a 2nd hand piano to ensure a highly satisfactory purchase even on a budget.
1. Brand of Piano
There are many brands in the market and choosing one can take its toll on a first-time buyer. Should you buy a Steinway & Sons? Yamaha? Baldwin or Kawai? The first thing you must do is go to a retail store and play on different brands until you find the one that feels right with your fingers. Touch is an essential factor in selecting a piano brand. If it feels right add it to your list.
Next, ask someone in the store to play for you. Listen carefully because every piano is a unique work of art and each has a distinct tone and sound. Go for the brand that highly appeals to your ears. Ask the sales staff for comparative reviews to help you with your shortlist. When you have narrowed down your choices, go online and search for second-hand stores and private sellers.
2. Kind of Piano
There are two kinds to choose from, horizontal (grand), vertical (uprights and spinet). Your choice will depend on your budget and on how much space in the house you can allocate for the piano. The horizontal/grand piano would need a large space and a bigger budget while the uprights will fit well in smaller rooms and are priced lower. Remember, the bigger the piano, the better it sounds. Go for the largest piano that your space and budget can possibly accommodate.
3. Retail store or direct seller
If you have the money consider buying from a retail store. It saves you time since you do not need to travel from one house to another to check the unit. Plus, the piano has been well maintained and your purchase comes with a warranty and free delivery. However, if you are on a tight budget and have time to spare, opt to buy from a private seller who offers it at a lower price. If you take your time, you can get lucky and end up purchasing a well maintained 2nd hand piano.
Before going to the seller, prepare the following questions:
Who used the piano?
How often was it tuned up?
Why are they selling the piano?
Where and when did they purchase the piano?
The owner's answers will help you gauge how well the piano was taken care of and if it's worth the visit.
4. Inspect the unit
Examine the piano meticulously to make sure you do not end up spending more than the retail store tag price. Do not rush this process and thoroughly check the following:
Body – Check the casing of the piano and make sure that it is in good condition. Pianos are built to last but exposure to extreme humidity or heat causes severe wood damage.
Strings, hammer and soundboard – These are the key components of piano tone. If the piano is out of tune, check the condition of each component. If you only need to a little fine tuning and to replace a few parts then, it won't cost you an arm and a leg to get it back in shape. Cracks on the soundboard will affect the sound but it shouldn't alarm you.
Keyboards and pedals – Play all the keys and make sure all are still in place and come back up when you touch them. Step on the pedals and check if they work.
Frame- The piano strings are supported and kept in place by the metal frame. This must be in a stable condition so the piano can withstand the tension of the strings. If you find cracks in the frame, do not purchase the unit.
5. Hire a piano technician
Before finalizing the sale, get a piano technician to assess the condition of the piano. He/she can give you a cost estimate on repairs if needed. If you get a "thumbs up", then push through with the purchase.
Musical instruments are like fine wine; they get better with age. But you have to take great care of them. A 2nd hand piano can sound as grand as a brand new one as long as it is well- maintained.
CONTACTS
Alternate Tone Pte Ltd- Music School
29b Seah St - Singapore - 188385
Tel: +65 8115 9378
Email: info@alternatetone.com
Open: Mo-Fr 12:30-21:30
Sa 10:00-18:00