Which Guitar Capo Should I Get?
Which Guitar Capo should you get?
A capo is a guitar tool that raises the pitch of the guitar by clamping on the barre across the strings of the instrument. Should singers sing in G♭ or E♭key, the guitarist can use it while playing basic chords in open position.
Any guitarists should own a capo, no matter how experienced, or what genre of music you play.
There are many types of guitar capos in the market. All of them serve similar functions, but the specific type can affect the way guitar is being played due to the difference in mechanics.
Be aware of choosing the right type of guitar capos correctly. Some types are easier to use compared to others, while some affects the musicians' playability, which will make it harder to play the guitar strings. Other type of capo also makes it harder to tune the guitar.
Here are the various types of capos you may like to consider: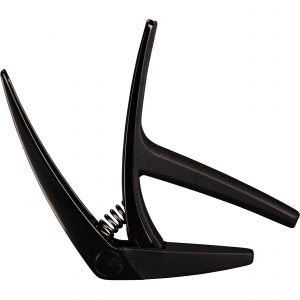 THE SPRING LOADED CAPO
This particular capo uses a spring-controlled handle that allows you to easily put on or remove the capo quickly.
PLUS POINTS
Easily removable
Clip or unclip using one hand
Cheap
NEGATIVE POINTS
Pressure applied not adjustable
Causes string bending
Bulky
Our recommendation: Dunlop Trigger Capo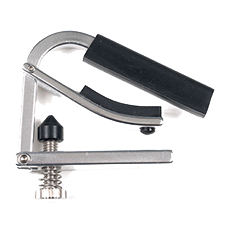 C-CLAMP CAPO
Manual mechanism is required to turn the screw which makes the capo to apply the type of pressure to the strings.
PLUS POINTS:
One of the most reliable capo
Lesser chance for put guitar out of tune
Sleek & compact
NEGATIVE POINTS:
Harder to clip on compared to Spring loaded
Slightly more pricey
Our recommendation : Shubb c-clamp capos
TOGGLE CAPO
A toggle capo is probably the least expensive and flimsy Capo. It uses a notched mechanism for tightening the capo onto the guitar strings.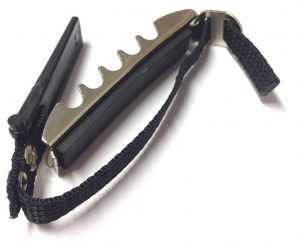 PLUS POINTS:
Very cheap
Small and compact
NEGATIVE POINTS:
Flimsy
Its mechanism pull strings out of tune
Our recommendation : Dunlop Pro curved
As you have figured, there are a variety of capos and brands to choose from.
Each of these capos provides different solutions so it is vital that you understand the difference and know what you are looking for before purchasing one.
CONTACTS
Alternate Tone Pte Ltd- Music School
29b Seah St - Singapore - 188385
Tel: +65 8115 9378
Email: info@alternatetone.com
Open: Mo-Fr 12:30-21:30
Sa 10:00-18:00